In recent years the development in the labour market happens very rapidly. New businesses models appear, industries get consolidated, organisations are being constantly stretched and reshaped.  It requires both companies, organisations and individuals who are involved in the labour market to adapt, change and learn very quickly. Therefore, today learning to learn competence is something which is expected by each employer from the employee they are searching for or already employ at the moment. According to Harvard Business Review "the ability to learn faster than your competitors may be the only sustainable competitive advantage" nowadays.  
What Learning to learn competence stands for? 
It includes different elements both cognitive, emotional and some regulative function that help to organise and manage your own learning process. As part of this competence, we can mention several abilities and qualities:
Knowledge of how own brain works and how we can learn new things,
Knowledge about your own better and more efficient ways and strategies for learning new knowledge, developing skills, changing attitudes and building values,
An ability to learn new things and connect them with previous experience,
An ability to learn independently,
An ability to plan, monitor and reflect on your learning process,
An ability to learning from mistakes and feedback,
An ability to connect new experience with future aims, e.g., carrier, education etc,
An ability to see the vision of what kind of person I would like to be and what I need in order to become one,
An open mind to constant development,
A motivation and desire to learn, and ability to keep them up constantly.
In the labour marker learning to learn, and particularly desire and motivation to learn is considered as willingness of person to be more qualified and be up to date with all tendencies of the occupational area.
Desire to learn is important as:
It influences person's courage to create something,
New knowledge generates another knowledge and ideas, provokes innovative thinking,
Make person feel more comfortable, flexible or able to deal with uncertain and ambiguous situations,
Helps to adapt to new environment and culture of organisation person joins, and learn from mistakes,
Strengthen self-esteem and self-confidence.
The role of learning in our lives is inevitable. Therefore, for the educational environment it is important to pay particular attention to the Learning to Learn competence and stimulate the desire for continuous learning in students.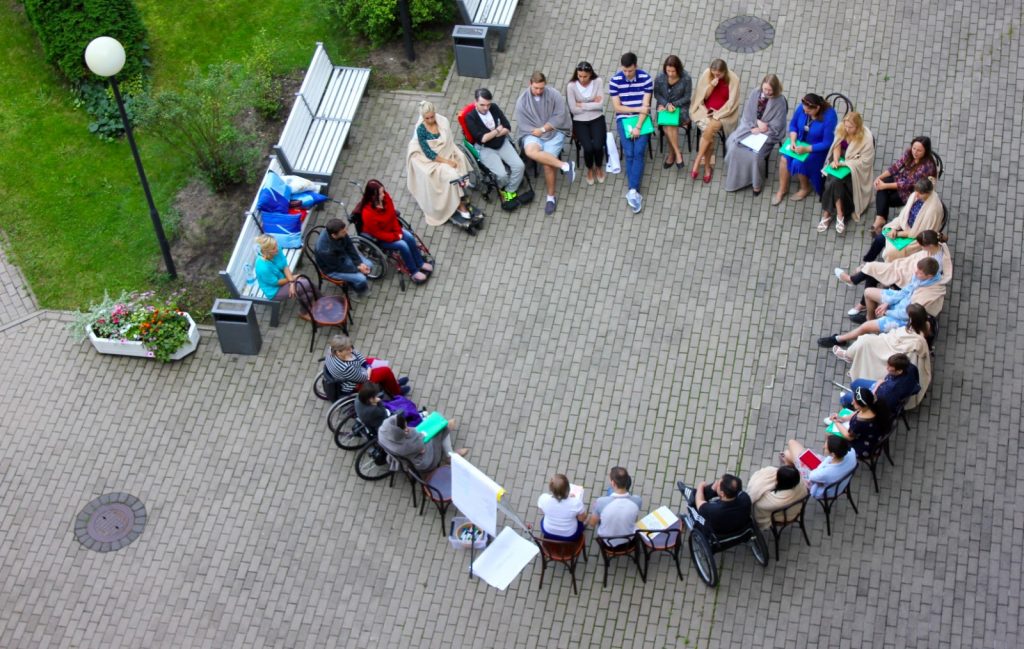 What makes students desire to learn to raise up: 
Interest in the subject students are acquiring – it is important to find the way how to plant the interest in students as this brings better results and higher efficacy in learning,
Knowing the reason why they need to learn particular information/develop skills and where they will practically use it in life, and even testing new experience in practice during the class, make them more interested and dedicated to subject,
Trustful relationship between educator and student – make sure that you spent enough time to build relationship with students, do not expect it will happen itself, make them feel individuals and that each of them is a value for you. This might also help to give and take feedback,
Growth mindset orientation of teacher – do you believe that every person can do their best and grow, change their intelligence and develop? Are you focused on lifting up your students rather them evaluating them and making them feel unable to do something? Do you provide growth-oriented feedback and make student curious to find another way to deal with the task if they cannot go traditional way?
Labour market expects young person who is a quick learner who can easily adapt and be flexible, particularly now in COVID pandemic times. Investment in desire to learn and Learning to Learn competence during regular or professional school might prepare the competitive and confident young employees, entrepreneurs and contribute to development of economy in general. 
Links:
https://reader.elsevier.com/reader/sd/pii/S1877042815028311?token=712718C6E7822F2388F8D0CF19B4472CAAA3C830C63AB8C4FCA816E36C37E375338B1BB5EC68312919CB9425DF0ABF9E
https://hbr.org/2016/03/learning-to-learn